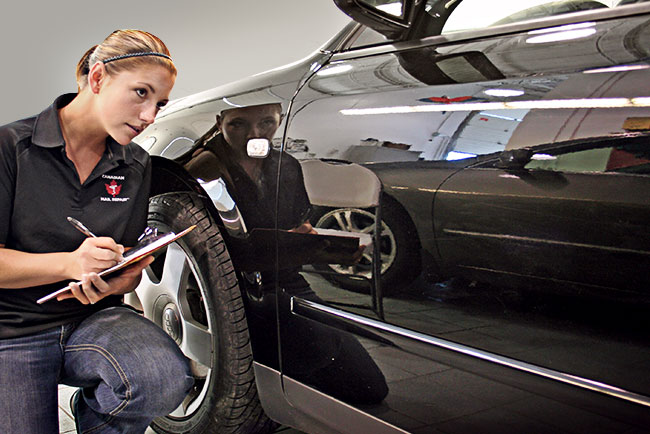 Commercial Appraisals:
Hail damage can cause millions of dollars in damage to new and used car dealerships and disrupt the normal operation of the business. Getting things back on track begins with an accurate and efficient appraisal operation. CHR works with independent appraisal firms or direct with insurance companies by providing expert staff to get things right the first time.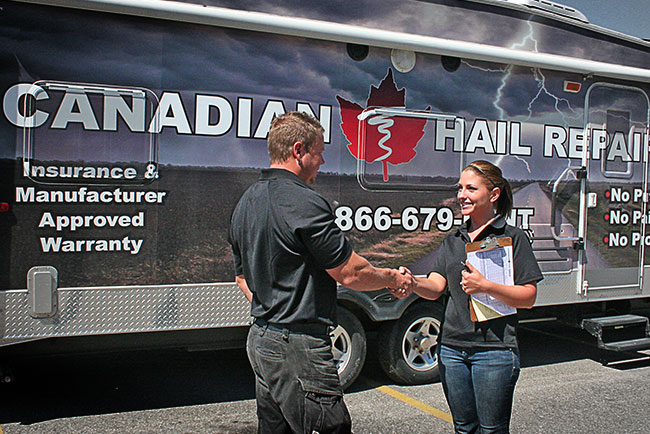 catastrophe centres:
Insurance companies or best-in-class collision centres are not staffed to handle the sudden and drastic increase in demand brought on by a catastrophic hail storm. CHR provides appraisers, managers and technicians that allow insurers or collision centres to handle hundreds or even thousands of claim assignments, appraisals and repairs. In fact, this is all we do.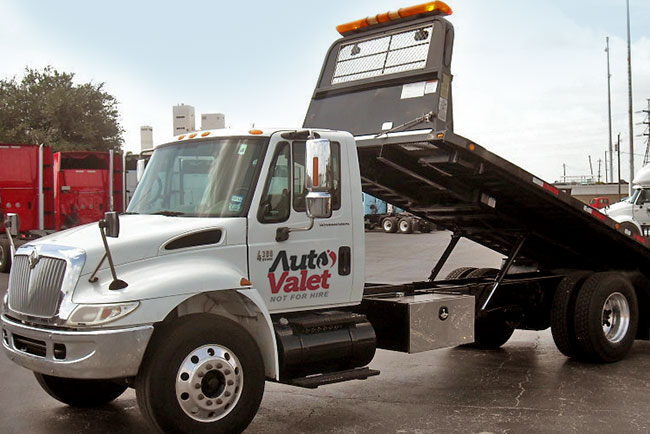 valet service:
In select markets CHR provides door to door pick-up and delivery service of hail damaged vehicles for our collision centre and dealership clients. We take our business very seriously and we understand the liability that goes along with sublet repairs. Put your trust in Canadian Hail Repair.
accurate repair estimates
This video demonstrates the proper techniques to ensure accurate appraisals and goes on to discuss other elements of the repair process such as R&I (removal and installation).
The costs associated with poorly written appraisals are immeasurable. In a dealership situation we have seen both sides. When the damage is under-appraised the dealership stands to lose hundreds of thousands of dollars to which they are entitled. When the cars are over-appraised the insurer forces an audit and re-inspections that drag the claim out for many months.
Our philosophy is to accurately appraise damage right away and continue to be a reliable partner for the dealership, the insurance company, the appraisal and adjusting companies all the way through until the last vehicle is repaired… but it starts with the right appraisals.
accurate repair estimates
Canadian Hail Repair is committed to quality repair operations all across Canada with standards for appraisal and repair integrity that drive the entire industry to be better than we were the year before. We back all repairs with a limited lifetime warranty for as long as you own your vehicle. National insurance companies and bodyshop networks trust Canadian Hail Repair to stand behind its repairs year after year with a proven track record of doing just that.